Let InnervationSCF® help you increase your financial flexibility, strengthen your supplier relationships, and fuel your business growth.
Release millions in capital from your supply chain, creating stronger supplier relationships and saving hours of frustration with our intelligent InnervationSCF® solution and make it simple to free up working capital.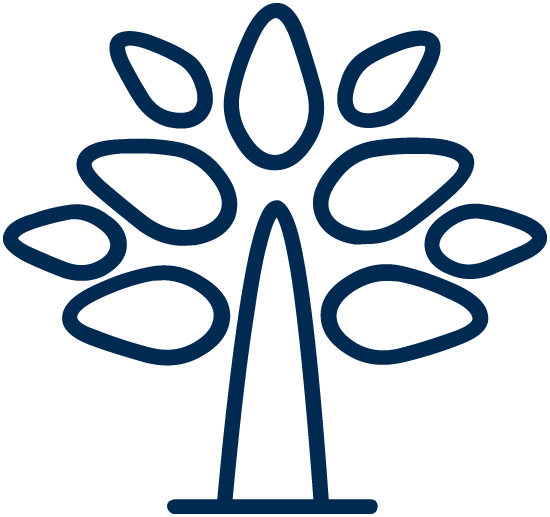 Working capital that works for you
InnervationSCF® turns invoices into revenue opportunities and increases supplier liquidity by automating early payments, releasing cash and strengthening supplier relationships.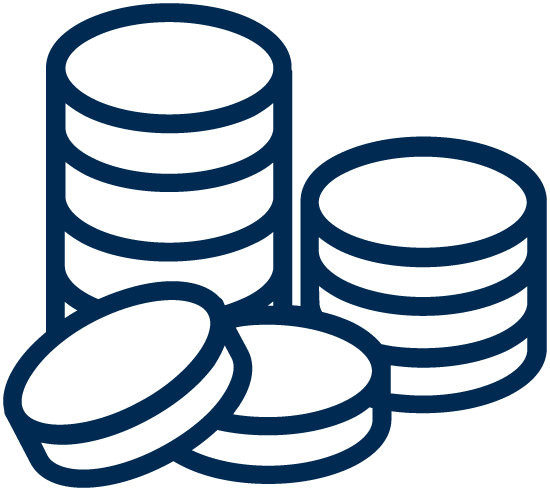 An innovative form of liquidity
If you need help with your seasonal cash cycle, or you are frustrated by existing invoice finance arrangements, InnervationSCF® improves business liquidity, and sits gently alongside existing banking agreements.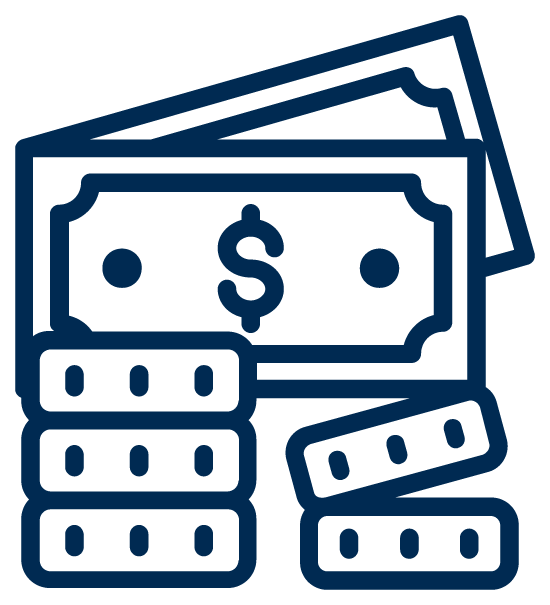 Boost your cash position
Use InnervationSCF® to improve your margin, reduce your cash conversion cycle and DPO. Reach out to new suppliers with competitive payment terms, and take advantage of new sales opportunities.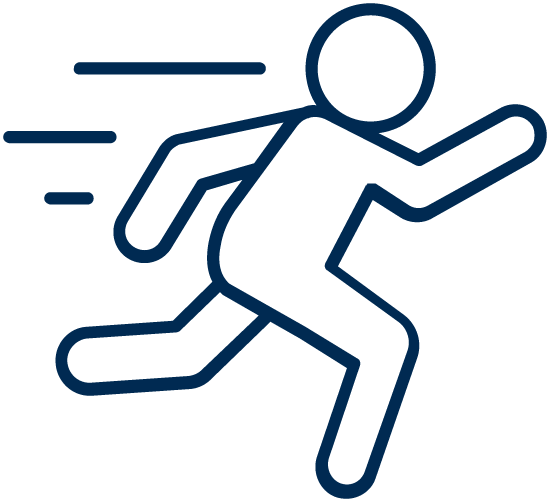 Be more competitive
Remove liquidity-related barriers to growth. Join the other strong, successful businesses using InnervationSCF® to give their business greater agility to proactively address market challenges and create competitive advantage.
Innervation Finance is a market leader in working capital solutions. We make MWBEs and local businesses stronger and more agile by offering our innovative InnervationSCF® solution to support business growth up and down your supply chain.
Choose Innervation Finance as your working capital partner
Innervation Finance has provided working capital solutions since launch. InnervationSCF® is tailored to your business and works in harmony with all major bank lending.
From the first meeting with one of our working capital experts, our credit process, legal agreements and systems are straight forward and quick to implement. We require a simple and flexible ERP connection to our SaaS platform, which you will find easy to setup and eve easier to use.
Paying suppliers is what we do. We will run an onboarding session for your finance team and contractors to get you started. And we have real, knowledgeable people available to answer the phone, just in case you need to call us for support.
InnervationSCF® is a straight forward solution that can often solve complex business needs
InnervationSCF® is designed to be flexible enough to meet the specific needs of your business.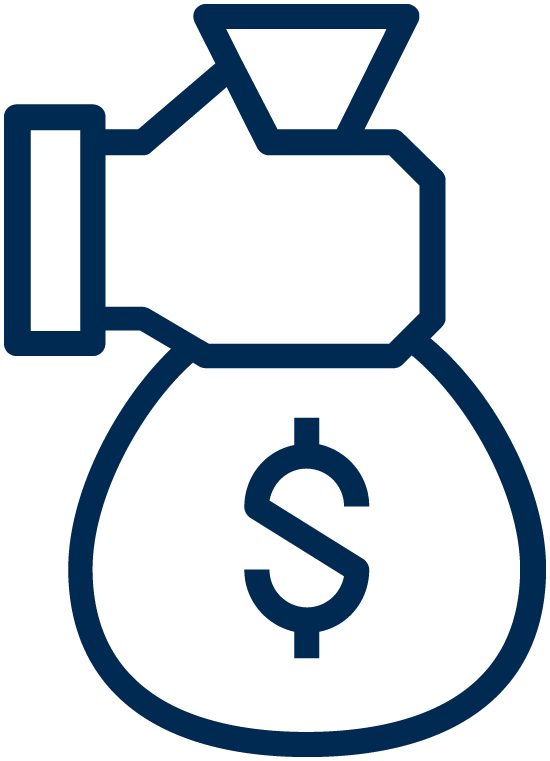 Funding
Our funding is sourced from best-in-class providers which gives us unmatched flexibility in who and how we support.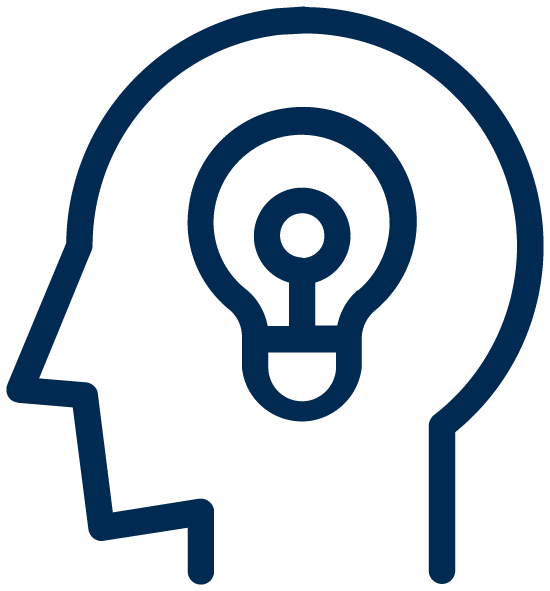 Creativity
We have the flexibility and the industry
expertise, to develop a solution that will
complement your business and
existing facilities.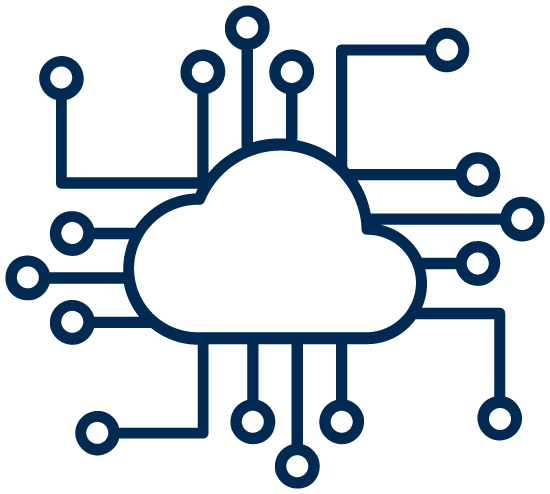 Technology
Our robust, simple and above all proven
technology platform gives you complete
visibility of the transactional process.
Rolling out a customised InnervationSCF® program is easier than you might expect.
A straightforward commercial agreement
Flexible and customizable finance facilities
InnervationSCF® software - an intuitive platform for all finance teams
Our proven technology platform allows your finance team full visibility and control over your invoices.
Critical to the success of any supplier early payment process is ensuring the 'procure to pay' processes remain efficient. Our approach is to "start simple" and our invoice upload process enables you to submit invoices from day one, without IT integration costs. Where necessary, approved suppliers gain full visibility of their invoice status choosing which invoices are paid early and when, and Innervation Finance takes care of the system administration and setup for all supplier and buyer users.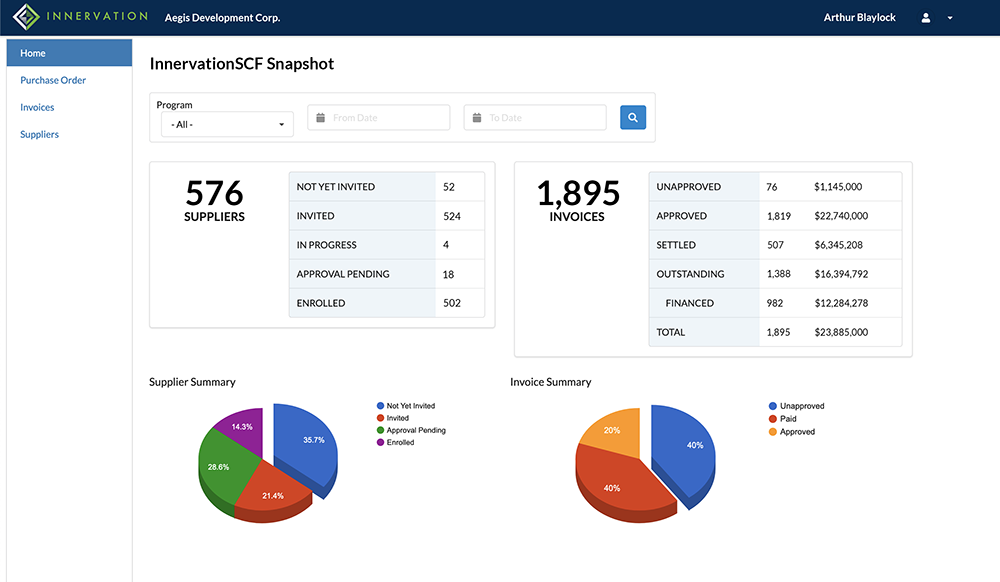 To find out how an Innervation Finance early payment program could make your business more agile and improve your liquidity, get in touch.